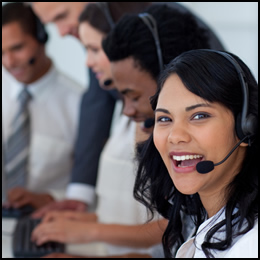 UK Support Team
"Online50 offers a very personal service too - in a world where we usually have to go through numerous channels to get to speak to a human being, Online 50 staff always seem to know us when we call for advice - and they sort out all queries and problems promptly while keeping us informed at every step - no queries are too simple or too complex - everything is dealt with very professionally. The service is truly exemplary and the experience brilliant."

Chris and Mena Allen
The Italian Outdoor Company
London Based Help Desk
The Online50 Help Desk is based in Canary Wharf in East London. Between 9am and 5.30pm all issues relating to hosting will be dealt with by the team.
24 Hour Monitoring
Out of hours, our dedicated engineers continue to monitor the operations at the data centre. In addition, all support emails are monitored for critical issues 24 hours a day.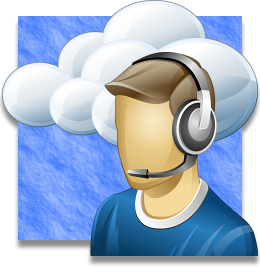 Online Troubleshooter
Our online troubleshooter provides quick fixes to common problems. Some users try this first before calling the Help Desk, others only when the Help Desk is closed.
The majority of problems relate to problems with the user's local computer rather than our service. For example, not having the correct Microsoft updates installed on the user's computer could prevent aspects of our service from working. The Troubleshooter is a collection of the more common problems.
Software Support
As standard we provide support for using the Online50 service, so we will make sure that you can access your applications, copy your data to and from your local systems and use your own printers. However, with so many different programs available in our managed service, it is impossible for our staff to be experts in all of them and so we do not offer application support as standard. Application support is available as an optional extra for various software packages that we provide.
For Sage software your accountant is often the best person to ask about any questions relating to your use of the software or your accounting processes. Not only do they tend to know the program very well, they also understand how your business operates. For customers who prefer third party support, we can provide Sage application support for an additional fee. Please note that this is support, and does not include training, and is for the applications, and not for your accounting processes and policies.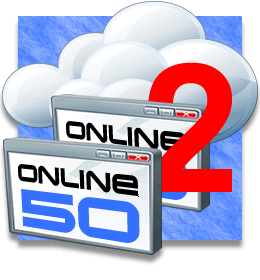 Remote Access Support
Our service desk uses our own "Screen To Screen" tool to connect to your screen when you are using Online50. This tool only connects to the software running on Online50 and not to your local computer and is therefore very secure. We also have tools that can connect to your computer in the unlikely event that you need help with your configuration to enable you to use our service.
Most quality accountants offer Sage online through Online50 as an Online50 partner. We provide our partners with the same Screen to Screen tool that our own service desk staff use to support users. This means that if you signed up to our service through your accountant they will be able to support you using the Screen to Screen tool. They can see your Online50 screen using the tool which enables them to provide you with immediate and direct assistance. They cannot see your screen without your permission.
Incidentally, if you get Sage online from Online50 through your accountant they will also be able to access your data without the need to send backups. You can both work on the software and data at the same time. By eliminating the need to send backups backwards and forwards your business operations are more streamlined.