Extra Features From Online50
When you purchase Sage software normally, you just get the software. With Online50 you get the Sage 50 you need and a whole lot extra.
Benefits of Sage From Online50:
Sage Online Is Best From Online50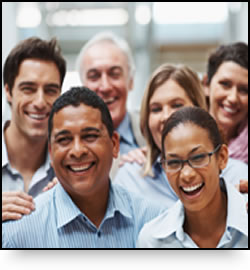 Multi User/ Multi Company
Additional Users
Up to 2 users can work together on Sage 50 Accounts and Sage 50 Accounts Plus at a time. Up to 10 users can work together on Sage 50 Accounts Professional (formerly Financial Controller). Licenses can be shared across locations and even countries.
Additional Companies
It is possible to have as many additional companies as needed. The normal Sage permission levels apply, but in addition, it is possible to give specific users access to all datasets while others only see a specific one or more. (See Controlled Levels of Access)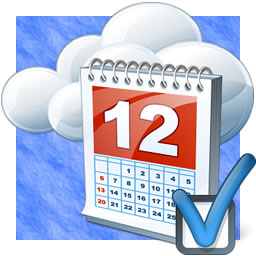 Best in Class Speed
Faster Than Sage On Your Network
Sage online from Online50 is faster than Sage on your local network.
The Dataset Challenge
Fifteen years ago, Online50 purchased a few bottles of Champagne and offered them to anyone who could operate a Sage 50 dataset quicker on their internal network than they could do on Online50.
Until recently the bottles were still on the shelf and were only opened to celerate our 15th birthday.
Each year, we continue innovate to make the service even faster.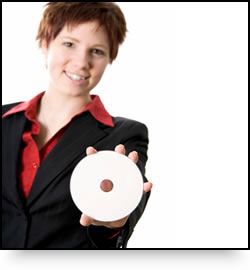 Host Your Existing Copy Of Sage50
If you already have a version of Sage 50 software which you are happy with, provided it legally belongs to your company, it is often possible to host that version.
Host Your Sage Software
Many users with recent versions of Sage get Online50 to host their existing version of Sage which gives them the Sage applications they are so used to but with real-time true cloud access.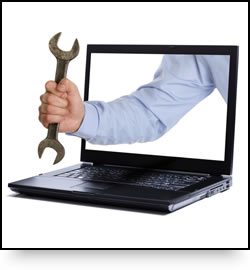 Sage Fully Managed For You
With Sage Online an additional benefit is that you don't need to worry about software updates or issues.
Leave Managing Sage To Us
Because the core Online50 service is fully managed, our engineers install all software and security updates, roll out all upgrades and deal with all maintenance of the service leaving you able to use the software to run your business rather than manage the infrastructure.  All systems are monitored 24 hours of every day and because we only use UK-based datacentres our engineers can be on-site to remedy any issues as quickly as possible.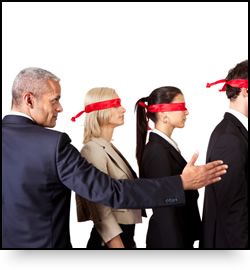 Controlled Levels of Access
Sage 50 already allows for users to be given access rights based on their user name and password. All this functionality remains when using Online50.
In addition, we can limit users so they are not able to even see a company dataset they should not have access to.
For example: The FD of a chain of pubs sets up a dataset per pub. The FD can see all the datasets while each individual pub manager can only see the dataset they have been allocated.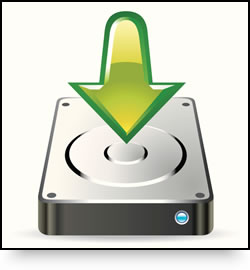 Local Backup of Sage 50
Every day everything at each data centre is backed up to the other data centre. Through the day snapshots are taken of the data which provides additional roll back points.
Please note that this is NOT designed to be a replacement for operational backups
We always recommend that you continue wit hyour good procatice of taking operational backups (ie just before a Bank Rec) and at the end of each session, you are able to take a backup of your Sage data and store it on your local machine. This backup will work on a local copy of Sage (provided it is the same version).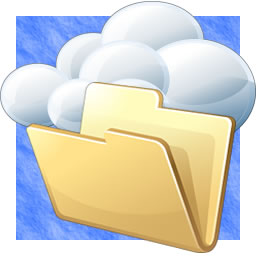 Team Drive - Virtual File Server
A common issue for finance teams is the need to share files and folders.
All users of your Online50 account would share a simple but highly secure virtual file server as a part of the service.
Having one place to store files and folders for the finance function can add real flexibility and for only the price of the storage used.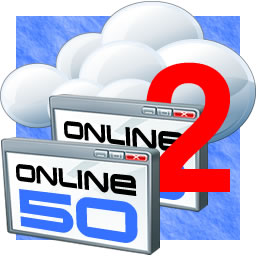 Screen2Screen Tool
Using our unique Screen2Screen tool you can cut user support time by being able to look at and even control the Online50 screen of a colleague.
Rather than allowing team members to struggle along, the Screen 2 Screen tool ensures a quick and easy way to get all team members working as efficiently as possible.
If your accountant also uses the Online50 service they too can use this software to support you and your users.
Should your users need a greater level of support with their own local computer, we can even use our customised Online50 Support Tool to connect direct to their computer.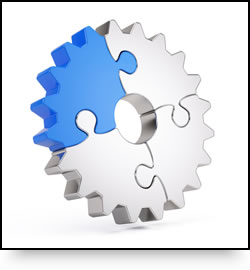 Software Integration
If you need to work with a range of software and need it to integrate, Online50 is likely to be the perfect hosting partner for you.
We have a wide range of Sage software online, Hosted Microsoft software, online CRM and a wide selection of Sage 50 Accounts add ons online. This includes the full range of Adept Add-ons. Everything integrates with Sage 50.
Most of software is available on flexible monthly terms.
Different Ways Of Working
Use Sage as normal and work differently:
Have shared access to Sage from anywhere, at anytime and from any device
Part outsource to a bookkeeper or accountant
Benefit from additional business continuity and disaster recovery measures
Read more about why Sage online is better for business.
Choose Online50
Online50 is the best partner for online Sage
Previously Sage's only Authorised Application Service partner with thousands of users.
Extensive intellectual property underpins the smooth operation of Sage online
Online50 are the only online Sage provider taking the security of your data seriously
Read more about Online50 and why they are the ideal partner for your business.