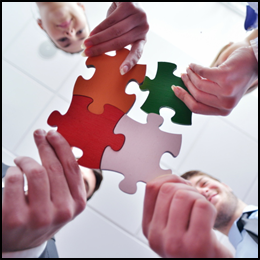 Hosted Sage Bureau License is no longer available from Online50
For users that provide accountancy services using the Online50 service, Online50 offers the Hosted Bureau License. This is intended for users that want to be able to operate Sage software on behalf of other companies that are not under common ownership or control. (Where companies are under common ownership or control users can obtain a multi-company license.) The license has a number of unique benefits:
Normally a Sage license is to operate a specific version. The Hosted Bureau License recognises that accountants will normally be working with a number of different clients who may well be operating different versions. The Hosted Bureau License allows users to run any or all versions available in the Online50 service, including versions that are added in the future.
The Hosted Bureau License grants rights to operate in the clients data at the same time as the client (the client will need their own Sage license). This is part of the Hosted Bureau License, and is not part of the client's license.
Priced Per (Simultaneous) User
Charges for the Hosted Bureau License are on a flat per (simultaneous) user per calendar month basis. In common with other elements of your Online50 subscription this can be flexed up or down at any time. We only ask for one calendar month's notice if you want to reduce or cease your subscription.
Comparison With Other Licenses
For nearly all Accountancy Service Providers the Hosted Bureau License will be the most appropriate license. Under some circumstances an alternative license may be appropriate. This guide should allow Accountancy Service Providers to determine which license is most appropriate to their needs.
Where an accountant or book-keeper is working with only one or two clients, they may choose to be separately licensed by each client. When this happens the accountant is registered as a user within each client company. This means that multiple user accounts must be setup and paid for. Sage license terms permit the client to grant access to their 'agents' which would include accountancy service providers. The client must procure sufficient licenses to include use by the accountant.
Use of Multi Company License
If an organisation comprises multiple legal entities that are under common ownership or control a multi-company license applies. Depending on whether the 'common ownership or control' criteria is satisfied it may be that a Multi-Company license is required instead of the Hosted Bureau License.
Use of Accountant's Client Manager License
Subject to meeting Sage's qualifying criteria for recent licenses (2009 onwards) it is possible to have an existing Sage license hosted. This includes a Client Manager license. While this is permitted and would allow accountants to work with the number of licensed client datasets the following restrictions would apply.
Single Version the Client Manager license is granted for a particular version. It will not be possible to work with other versions on the Online50 service.
Restricted Companies the Client Manager license is granted for a particular number of total companies. This represents the total number of companies available to you.
Dedicated Access the Client Manager license is for working on client's data, but not at the same time as the client. If you have clients that are accessing the Online50 service you will not be able to use a pre-existing license for Client Manager.