Online Accountancy Services
Online Accounting isn't just a different way to buy and operate accounting software — it enables a completely different way of working that empowers both the client and their accountant.
When Online50 created the online accounting market in the UK back in 2001 the idea of accountants and their clients working more efficiently online seemed almost like science fiction to many people. Since then our focus has always been to enable more efficient ways of working. Over more than a decade of operations, providing continuous services to customers, we have concentrated on improving the capabilities and value of our services and we're proud to say that we can offer a more complete accountancy service platform to our customers than anyone else. Here are just some of the reasons why:
Client Benefits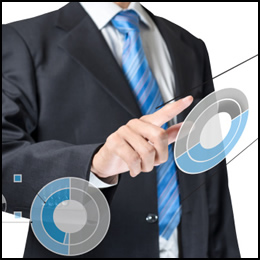 Enhanced Dataset Controls
Unique to the Online50 service, we provide our Data Console to all users that subscribe to the Online50 service. This tool, written by Online50, provides a set of unique features for managing data. Some of the essential features that it provides for accountants include: Creating and deleting Sage Companies, Upgrading companies to any version, Roll Back a problem upgrade; Drag and Drop backup and restore; Locking Data to prevent accidental use; Advanced Restore of individual files. The Sage software is your best tool for working in the data, the Data Console provides powerful tools for working on the dataset.
When used appropriately the Data Console can save many hours on common tasks, and provides more control over client data than ever before.
Ideal For: Accountancy service providers or any users with a large number of datasets.
Learn more about the Online Data Console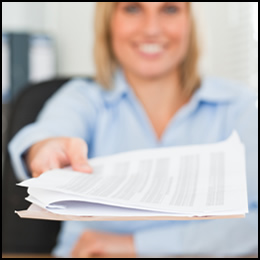 Integration of Source Documents
Inherent in the online accounting services model is that the client and accountant expect to be operating the software in different locations. Where are the source documents, and how easily can they be referenced? Perhaps a user is not sure what a transaction is from the details posted. Perhaps they think that it may have been posted incorrectly. Without the source document it's difficult to check and probably involves at least one telephone call and multiple people.
We have made the DocLink solution available to Online50 subscribers that allows source documents to be attached directly to the Sage accounting transactions. With DocLink a user simply holds down the Control key on their keyboard and clicks on any transaction listed in Sage. Any documents that have been attached to that transaction can then be viewed. You can attach any file, for example a spreadsheet that backs an expense claim, and you can even scan paper documents directly onto the Sage transactions. Having the information to hand can save literally hours of time.
DocLink is available as a bureau license allowing use with any and all client datasets within a single subscription. Clients that need to use the feature may subscribe individual users to either a read-only license that only allows documents to be viewed, or a full license that also allows documents to be added and annotated.
Ideal For: All users that want to make the source documents available from directly within their accounting software.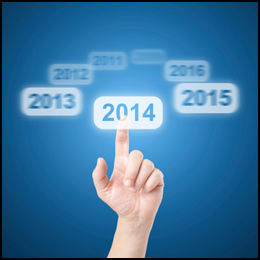 Multiple Versions
At Online50 we host multiple versions of Sage 50 — at the time of writing every version from 8.1 upwards. This means that you can accept client data in their version and work on it in that version. Because Online50 registers every dataset in a particular version and provides a 'launch from data' facility you won't find that you've accidentally upgraded client data. We have accountant partners who found that before using Online50 their staff would regularly accidently upgrade client data to the single version they had installed on their computer. That meant that either the client needed to obtain an upgrade or the work had to be redone in the correct version. By using Online50 for all their client work they now not only save time, but avoid embarrassing conversations as well.
If you do want to upgrade the client's data that's easy too, as we have all of the versions installed you simply right click on the dataset using our Data Console and choose the version you want to upgrade to. And if things don't go as smoothly as expected the Data Console gives you a handy Roll Back feature to return the data to the pre-upgrade state.
Ideal For: Accountants and other users that need to work with data in different versions.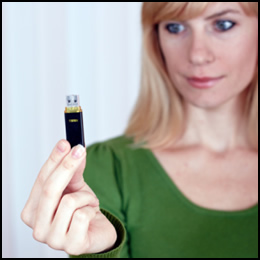 Portable Data
Online50 hosts standard Sage 50 software. That means you can take an existing Sage 50 accounts dataset and load in onto our systems. You can take a backup of data held on our systems and load it into an offline copy of Sage on your own computer (providing, of course, you have licensed the software!). You can even work with Sage Instant data using the same platform.
Accountants can use the Online50 service to work with client data, without the clients having to also use the platform. If you need to support clients that send you their data periodically you can easily work with their data using the Online50 platform, and still have the ability to freely exchange data with your client.
Ideal For: All users that want the assurance of being able to easily move data on and off the Online50 platform. Portable Data means that you can leave the service as easily as you can join it.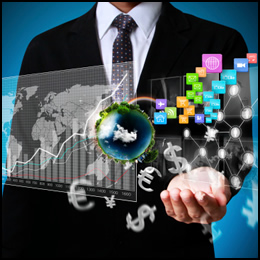 A Wide Range Of Add-Ons
For many businesses Sage 50 provides all of their accounting software needs. For some businesses they may need some additional support for particular functions. Perhaps they need tools that can help with routine importing of data. Perhaps they trade online and need to integrate with Internet checkouts or an ecommerce site. Perhaps they have some industry specific software that integrates with their accounts. Online50 regularly helps companies with situations like these.
If customers need additional software they may be able to use one or more of the standard add-ons we have available on the Online50 platform. Where they need access to specialist software we can host that using our ECP (Elastic Computing Platform) service. In some circumstances we are happy to make industry specific software available as part of the Online50 service.
Online50 gives customers choice where they need more than Sage 50. Sage 50 is an excellent general purpose small business accounting software package.&nbsp When it's enhanced with appropriate add-ons or industry specific software it can provide a powerful and tailored system to support the most demanding growing businesses.
Ideal For: All users that need more than Sage 50 'out of the box'.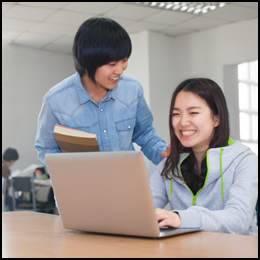 Sage 50 remains the UK's most popular small business accounting software. Most colleges that provide book-keeping training will train their students on Sage 50 accounts software. (In fact many of them teach their students how to use Sage, rather than teaching them book-keeping!) If a small business recruits a book-keeper, they can be confident that they will have used Sage before. By choosing to use Sage 50 with Online50 businesses benefit from a proven Online platform, and from the most widely used accounting software in the UK. This makes recruiting, training and keeping book-keeping staff much easier.
Ideal For: Businesses that are concerned about the availability of staff with skills in the accounting software they use.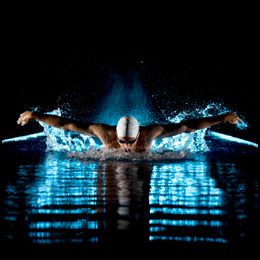 Sage 50 accounts software provides a great set of features for growing businesses. Operating the software, particularly with large numbers of transactions on a network, can be challenging. Online50 has a technical infrastructure designed to operate Sage 50 at maximum speed. Our customers benefit from enterprise class data infrastructure without having to maintain it. Over the years we have had several customers use us where they had found they could no longer operate the software satisfactorily in-house. Not only did our systems significantly out-perform their in-house network, but it allowed users from remote locations to work on the same data at full speed.
Ideal For: All users with large datasets, challenging performance in-house, or who want the best possible experience using Sage.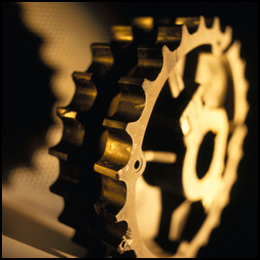 Those businesses that choose to have a partial outsourcing arrangement with their accountant enjoy the capability of working in their accounts at the same time as their accountant without having to exchange data. The need to transfer backups is eliminated. Downtime is eliminated. Management reports can be prepared more quickly.
Online50 provides very flexible operations from a single user accessing a single set of Sage Instant data, up to multiple users operating on multiple company data sets, which could potentially be in different versions. With the capability to support additional software to enhance productivity on a user by user basis, Online50 customers benefit from being able to tailor the system to their own needs. Using additional software for users that need it, ensuring that users have access to all the information they need no matter where they are, and ensuring that they have 'anytime anywhere' access provides clients with the very highest levels of service possible.
Ideal For: Businesses that want to use the services of an accountant for some of their accounting work (partial outsourcing) and want to eliminate downtime and data risk from traditional transfer of backups.
A Service Provider, Not A Software Vendor
Online50 are a service provider and we are independant of the companies whose software we host. We are free to provide you with any software that meets your needs. We are not motivated to sell you upgrades or new features because we have arranged monthly license charges with all of our key vendors that allow you to flex your usage up and down as you need to. We allow you to choose when to upgrade, and to reduce (or cease) your subscription with just one calendar month's notice.
Our interest is in long-term client value, in ensuring that our customers choose to continue to use us. We are focussed on customer service, and ensure that we operate fair and transparent contracts and that it's easy for customers to choose to leave us. That ensures that we are motivated to give the best possible service. For accountancy service firms that choose to use Online50 to operate their Sage accounting software, that means they have the reassurance that our interests are aligned with theirs.