Hosted Software
Best From Online50
Online50 pioneered and created the market for Sage Online in 2001. Having created the market, they then identified software that people wanted to integrate with Sage 50 Accounts online.
As the market leader in the field, Online50 are able to offer a range of benefits to users that no one else in the market can. These are in addition to the new ways to use hosted software.
Benefits From Using Online50:
Software Online Is Best From Online50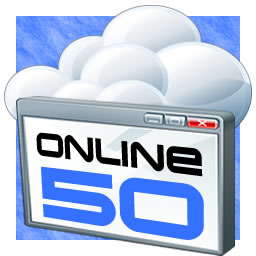 Rent Software On Calendar Monthly Contracts
Online50 offers windows based software including Hosted Microsoft Office Professional 2010, Hosted Microsoft Exchange 2010 and Flightdeck CRM Onlinesoftware on monthly terms.
Rather than paying upfront for the software or the upgrade to the software for a specific number of users, pay monthly and only pay each month for the number of software licenses you need that month.
Increase numbers within one working day. Decrease numbers with just one calendar month's notice.
With rented software, upgrades are made to the software and incur no additional cost. It is worth bearing in mind that software is only upgraded when our engineers are confident it integrates as it should with Sage 50. There can be a delay therefore in some upgrades.
Fully Managed For You
Our engineers add all software and security updates, roll out all upgrades and deal with all maintenance of the server leaving you able to use the software to run your business rather than manage the infrastructure.  All systems are monitored 24 hours of every day.
This will significantly limit the amount of additional IT support you would need.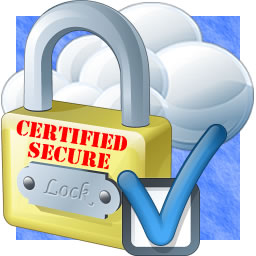 Certified Secure - ISO 27001
Our entire service is externally audited annual in order for us to maintain our ISO 27001 accreditation which is the international standard for information security.
Very few other hosting companies have achieved an ISO 27001 accreditation and if they have, no other company has included as much in their scope. We didn't do it for the piece of paper. We get auditted because we want to do everything we can to make sure our users' data is safe.
Our service operates on equipment we own and the commercial software we make available relies heavily on software we own. This software is what makes our service fast, secure, reliable and scalable.
The equipment is housed in two tier 1 data centers with very high levels of security. All communication between a user's computer and our servers is at least 128 bit encrypted (the same level as used in online banking).
We operate as a registered Internet Services Provider which allows us greater control over our own Internet connectivity and to provide innovative solutions for businesses looking for optimum performance.
Your data, verified secure.
Controlled Levels of Access
In many smaller companies everyone has access to all the files and folders. Confidential files are stored in a separate location. With Online50 it is possible for everyone to share the same virtual file server but for different users to have access to different folders.
Local Backup of Files and Folders
Every day everything at each data center is backed up to the other data center. Through the day snapshots are taken of the data which provides additional roll back points.
Users are strongly encouraged to take local backups at regular intervals. All files will work on equivalent local versions of the software. This simply ensures that you have a local and online backup which is considered best practice for backup.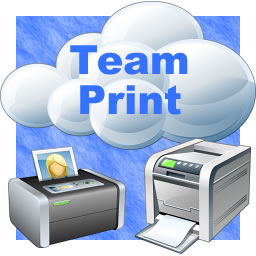 Print Anywhere
Remote printing is easily dealt with. If the local machine can print to the printer, our server will be able to route any printing through your local machine. So if a laptop can print at the office and at home, wherever the person is working they will be able to print to the printer nearest to them.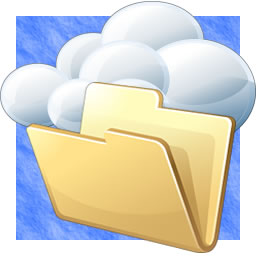 Team Drive - Virtual File Server
A common issue for finance teams is the need to share files and folders.  All users of your Online50 account would share a simple but highly secure virtual file server as a part of the service.  Having one place to store files and folders for the finance function can add real flexibility and for only the price of the storage used.